Congratulations…
PF-ONE has been named a WorldFestival 2023 Top Startup!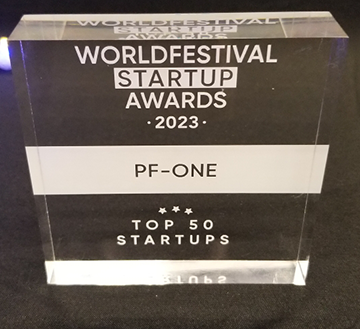 The WorldFestival 2023 Startup Awards is the world's largest startup awards program identifying and recognizing global innovation, with 15,000+ members voting on 3,000+ startups. The Top 50 Startups receive the coveted honor of an in-person expo booth and on-stage demo at WorldFestival 2023 in San Mateo, CA, Aug 15-16, and a live, virtual demo to a global audience, Aug 22-23. All nominees receive complimentary passes to WorldFestival 2023 and a digital nominee badge to let your customers & community know of your company's success.
Positive Fundamental Change for Power Systems!
"PF-ONE the Grid Made Real"!